You've heard of the warmongering words from all those proponents of a "good fight"–war, battles, and all that conflict involves. But, if writers have...
We've all loved Harry Potter, since the day he first arrived on the literary scene. For evidence, you've but to look at the mania...
Multicultural Children's Book Day 2017 (1/27/18) is in its 5th year and was founded by Valarie Budayr from Jump Into A Book and Mia...
Like me, you can probably point to early memories of reading and/or hearing the voices of a parent reading to you. For me, the...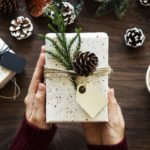 Despite your best efforts, it's sometimes difficult to stick with your plan to finish that list of books. You have the best of intentions....
Ulysses, by James Joyce, is one of the greatest novels of the 20th century; but it's also one of the most complicated books in...
As a aficionado of legends and stories, you've probably dreamt about finding a lost or buried treasure. Haven't we all? At least I hope...
This is the day Laura Ingalls Wilder died. That fact strikes us with some sense of finality and loss, even though she's been gone since 1957....
A book list of favorite books that I remember from my childhood would not be complete without A Tree Grows in Brooklyn, by Betty Smith....
You may have seen the news of the 5th grader who reached out to the Police for emergency help with her homework. Although the...
To some readers--both past and present--The Catcher in the Rye is a mish-mash of unacceptable and irrelevant moments from a young kid who doesn't...