Books are an experience, but that experience has become more inextricably linked with the digital landscape. Beyond just reading ebooks via Kindle, there's a myriad of digital book apps which complement, embellish, and even become immersive parts of our adventure with books.
Kindle Ebooks
Most of us think of Kindle Books as an electronic digital distribution service related to ebook reading, with more than 5 million ebooks. Of course, Amazon offers a whole range of e-readers, but the app can easily be installed on smartphones, computers, and other digital devices. It's become a one-stop shop for the digitally immersive reading experience (ebooks).
While it may be the biggest (I'm sure that could be a hotly debated topic), it's not the only ebooks and digital content distribution service.
Google Play Books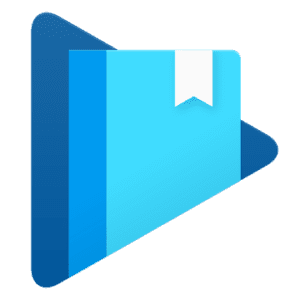 Google Play Books (formerly Google Books, launched in 2004) is Google's "ebook digital distribution service," with more than 4 million books. It's part of the Google marketplace, which purports to offer just about anything you can imagine. The huge draw of the Google Play Books platform is the tie-in with search results, but their initial efforts at digitizing library books began in 2002.
The Authors Guild and other writers sued Google (starting in 2005), with claims that the practice of "serving up" results of scanned content from copyrighted books constituted infringement. The 2nd US Circuit Court of Appeals ruled the digitized ebooks were essentially fair use (that it's ok to scan in copyrighted books), and the Supreme Court declined to hear the case.
Although Google Play Books and Kindle are probably the best-known distribution services, you have myriad other options… Here are just a few of the popular ebook reader and distribution platforms.
Aldiko Ebook Reader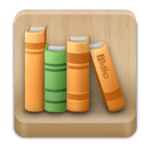 Aldiko is an ebook reader application that features cross-platform compatibility with all the power and usability you expect. You can adjust the look and "feel" of your reading experience and easily manage your book-collecting impulses via digital bookshelves.
And, if you're not already convinced to try this ebook app, look at the "public domain" listings. Then, look at how easy it is to add books from your local library or book catalog. Beyond the form, function, and compatibility, they've been featured in The New York Times, The Huffington Post, The Independent, and Publishers Weekly, with more than 30 million readers using this app to read the range of free books, bestselling ebooks, new releases, etc.