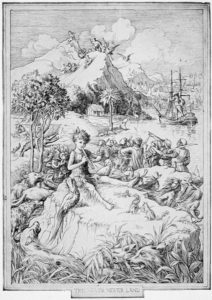 It's likely that you either love Peter Pan or you hate the idea of the narcissistic character, who refuses to grow up.  The stories first came to us via JM Barrie in 1897 and 1902; but they've remained with us — with the never-ending barrage of adaptations and iterations. Whatever your take, he's a constant figure in our societal consciousness. After all, we've been singing about him:
And, we've explored the idea of Lost Boys.
All along (betwixt and between), we're reminded of JM Barrie's Peter Pan, with his band of children — all adventuring in their Neverland. We love the idea that we could stay young forever, that we could fight pirates, dance with fairies and meet mermaids.
It's curious, too, though that Peter Pan continually arises as a pronounced "type" in psychology. Marty Nemko, Ph.D. calls it the Peter Pan Syndrome, in his article for Psychology Today. His key descriptives remind me of a lot of the behavior that would have been called "lazy," with no motivation, lack of compulsion to work, inability (or lack of desire) to connect, the tendency to jump from one thing to another (what he calls "dabbling"). But, there's also the "blame game" — foisting the responsibility for actions and failures onto others.
Rosalind Ridley, of Newnham College in Cambridge, takes the analysis a huge leap forward, with her Peter Pan and the Mind of JM Barrie. Alison Flood reviews Ridley's Cambridge study, in an article for The Guardian today.
We're all certain to be fascinated by the new book. Imagine the take-aways, as well as the possibilities for comparison and use for literary study, with our favorite Trickster, Peter Pan.  As Ridley herself claims: "These whimsical ideas comprise deliberate errors of cognition, that is to say, errors in the way we normally structure our thoughts, leading to the suspicion that Barrie was deliberately exploring the nature of cognition in these stories."
The fact that we're still talking about Peter Pan after all these years, does point to the genius of the work… and its original author. But, Barrie also leaves so much to our imaginations.
So, what's your take on Peter Pan and his legend? Which characters have Peter-Pan characteristics? And, who do you know with a Peter Pan Syndrome? Please leave your comments below.