Much debate and controversy has quickly erupted over the obvious dislike and consternation of J.K. Rowling toward the newly elected Donald Trump. She doesn't...
It may seem like you've heard it all before. After all, it's as ancient as the David and Goliath story, or as modern as...
After a few weeks, months, or years, you may find that your book club has become a bit stagnant. It's not necessarily anything you're...
Whether you're looking for full-time, contract, part-time, or some variation of work requirements (telecommute, onsite, or ghost-writing), you'll find lots of great opportunities to...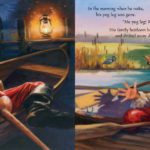 You don't usually expect a Senator to select a story about a pirate losing his leg, when he's reading to a bunch of first-grade...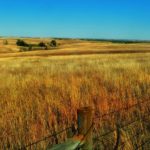 Like me, you may have first discovered Willa Cather through My Antonia. Perhaps, you learned to love her style and prose, the dark irony...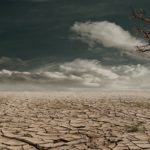 Yes, you'll be drawn into the exploits of Cash in Escape to Ash Island, by J.H. Lucas. His journey features a burning house, abandonment...
Elie Wiesel has been seen as a voice of the Holocaust. Although he was not the first to speak out (and write) about his...
"The Storm," by Kate Chopin, revolves around an illicit rendezvous between two former lovers: Calixta and Alcee. It was unplanned, unexpected, and (purely?) accidental...
These are the works of literature that may inspire the horrified expressions on the faces of students (when they realize that the class will...
You're probably familiar with the infamous advice for young writers, On Writing, by Stephen King. And, you may be familiar with the many other...
Beyond simple education and adventure, reading has so many life-long benefits for us -- no matter what our age(s) or levels of experience. But,...
In the US, prisons are overcrowded--more than our fair share. (According on a 2008 NYT article, the United States has less than 5 percent...