You probably know about the Nobel laureates in Literature, because writers (like me) love to talk about the latest master laureate every September. But, there's a very good reason why we talk about the Nobel laureates so much…
Why?
Well, there's so much to appreciate in the masters who've been awarded the prize in the past. So, it also makes me excited-in-anticipation for the next, great Nobel Laureate in Literature. And, to share with you just a few reasons why I've enjoyed previous winners, here are just a few of my favorite literary Nobel laureates… (I hope you'll enjoy!)
Top Literature Nobel Laureates
Nobel laureates in literature are that controversial collection of literary masters who have managed to catch the eye of the Swedish Academy, in Stockholm, Sweden.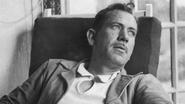 John Steinbeck captures a corner of American literature and history--that speaks volumes about survival, courage, and humanity. You may know him for Of Mice and Men (every a high-school-reading-list favorite), but the power and epic scope of The Grapes of Wrath and East of Eden have made those novels stay with me... In all, he left us sixteen novels, six non-fiction books, and five collections of short stories.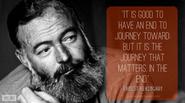 Ernest Hemingway was that American novelist and essayist who was larger-than-life. Writing with his masterful brevity, he captured life in all its horrendous splendor (with war and the endless-and-eternal struggle...). You may know him for his famous novella, The Old Man and the Sea. Or, perhaps, you've enjoyed The Sun Also Rises or A Farewell to Arms. The Hemingway story that has most stayed with me over the years is "A Clean, Well-Lighted Place."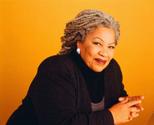 To read the words of Toni Morrison is to fall into the welcoming companionship of words and imagery, to watch it all come alive as the letters scramble across the page. Morrison shares her literary vision with us in works like The Bluest Eye, Sula, Song of Solomon and Beloved... And, through these works, so much that is human kindness and frailty and simple survival--the bookish ghosts arise and seem to tell their stories, and we can never forget.
4
Pablo Neruda (Neftali Ricardo Reyes Basoalto)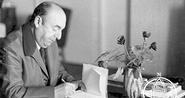 Pablo Neruda was that Chilean poet. I've known him for his wonderful ways with words about love and despair (though he died of cancer the year before I was born). He was never afraid to speak (and write) his mind--no matter what the consequences (he was forced into hiding and exile). He was awarded the Nobel Prize for Literature "for a poetry that with the action of an elemental force brings alive a continent's destiny and dreams"...